"Fiskars Unzipped" Kanzashi (Japanese Fabric flowers)
Added Feb 16, 2011
by blueshoegal
Milton Keynes, U...

Step 3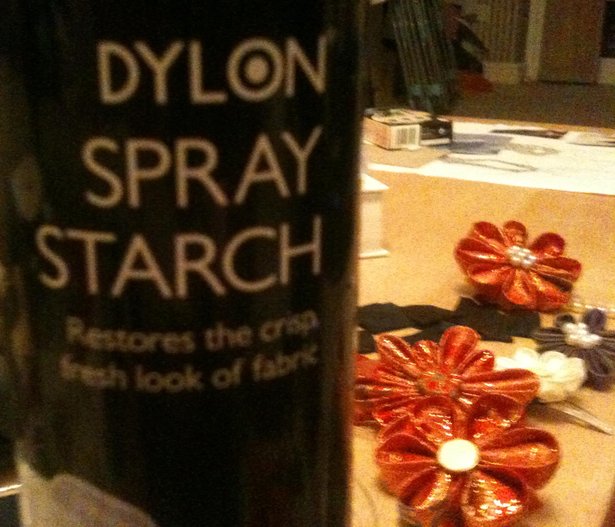 With regards to starching, you can be a bit more green about things and use the water you boil your spuds in (that's English slang for potato FYI), or you can be a slave to industry and ease, like me, and use a spray on. This (pictured) I found in the supermarket with the cleaning products.
*N.B Just because the shop boy/girl doesn't have a clue what you are on about, doesn't mean that it's not hidden in the laundry isle - next to that stuff that makes your pants white again!
I only starched the squares once. You can iron and re-starch a number of times if you want your petals to be super stiff (depends on the fabric - fine silk or floppy polyester will probably need one or five sprays!).
You can either let it dry naturally, or iron it dry like I did...although you may need to keep a flat spoon handy to scrap the yucky-yuck-yuck off your iron like I did (don't burn yourself!).
0 Comments