"Fiskars Unzipped" Kanzashi (Japanese Fabric flowers)
Added Feb 16, 2011
by blueshoegal
Milton Keynes, U...

Step 2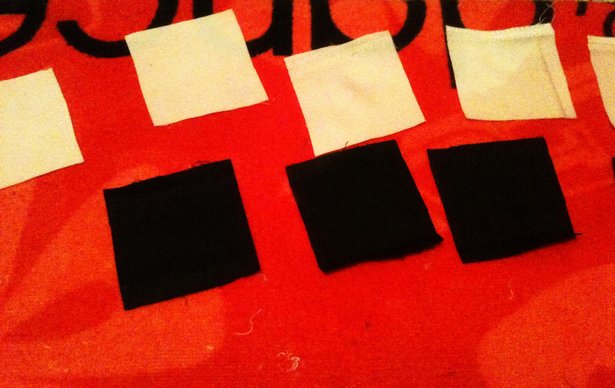 For this flower I will have an inner layer of a contrasting colour. I've chosen black and white. Using a ruler and a tailor's chalk pencil (must be sharpened!) I drew squares of 5.5cm x 5.5cm. Make sure you make the markings on the reverse (wrong) side of the fabric.
Your squares can be as small or big as you like. Just be aware that the smaller they are the harder to fold they become - thinner fabric is better for small petals (leather is just plain hard to work with for example). The bigger they are (depending on the fabric), the more likely you will need to starch the hell out of it to get it to retain shape.
*Petals can be made with one piece of fabric (it doesn't have to be layered). They can all the be the same size and colour, or not...but I'll come to that later.
0 Comments