"Fiskars Unzipped" Kanzashi (Japanese Fabric flowers)
Added Feb 16, 2011
by blueshoegal
Milton Keynes, U...

Step 19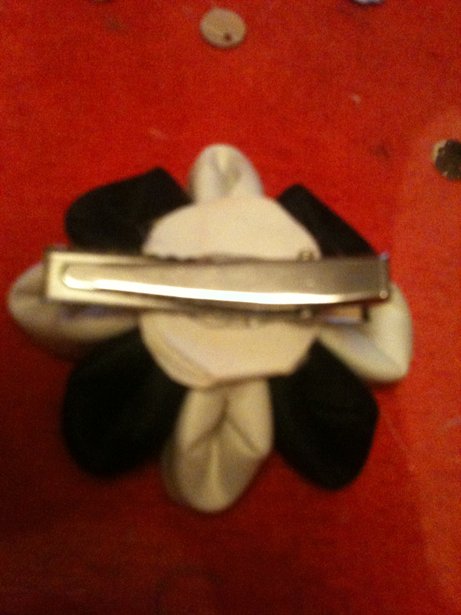 Now the choice is yours...again limited by your imagination.
I've chosen to add a crocodile clip- I got my in a small bulk amount from an Etsy or Ebay seller (I forget which) for a good price. I glued from the middle of the clip - meaning opening and closing it won;t damage the flower, as your fingers have room to get at the end of it.
You can also try a brooch clip (if you don't have one, sewing on a safety pin will work - but you may want to sew it to the circle of fabric before sticking it down, as glue is tough to sew through!), or a key ring, or a different kind of hair slide, an alice band - or forget mounting it, as use it as an embellishment straight onto a garment...be aware of washing out the starch though!

0 Comments