"Fiskars Unzipped" Kanzashi (Japanese Fabric flowers)
Added Feb 16, 2011
by blueshoegal
Milton Keynes, U...

Step 18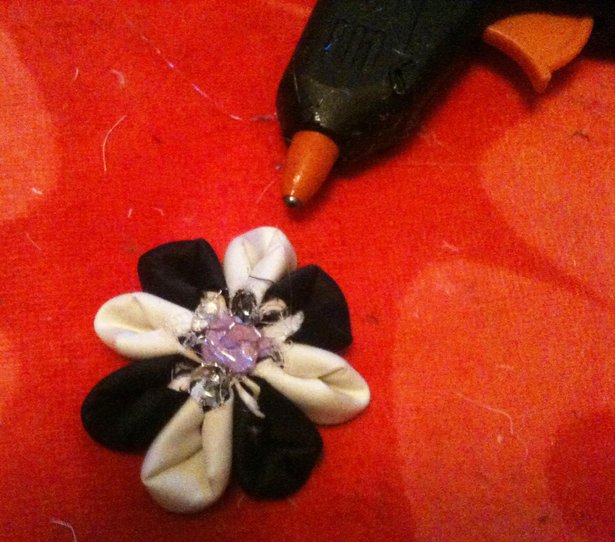 Once you've decorated the middle of the flower you need to turn your attention to the back and how you plan to wear the flower.
For the back I stuck on a circle of the same fabric - sometimes I use felt.
In the image you'll see something lavender coloured. As the fabric was thick - not helped by the double layer, I stuffed it with a bit of felt to help pad out the silk circle.
You'll also care to note I used hella-loads of glue! :)
0 Comments