"Fiskars Unzipped" Kanzashi (Japanese Fabric flowers)
Added Feb 16, 2011
by blueshoegal
Milton Keynes, U...

Step 13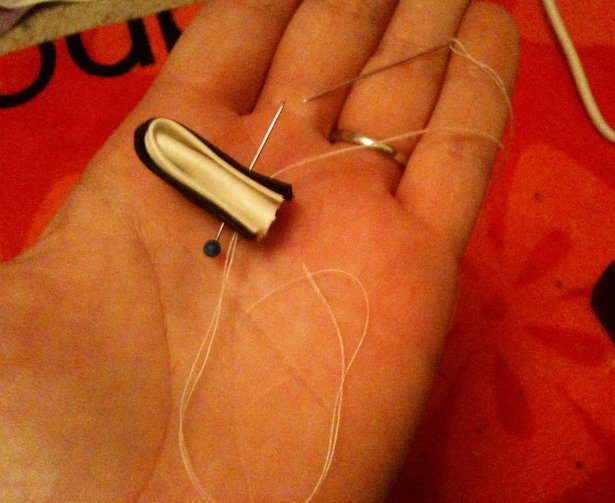 Firstly cut the end off the petal (the end that is going in the centre of the flower). If you hold it up to the side you can see where the back part folds under - cut just before then.
Thread your needle (thread doesn't really show, so colour isn't massively important - unless you're a perfectionist) and take one of the petals. Put the needle in roughly where you've pinned it. It helps if you take the needle out before sewing (although I've left it on in the image). Make sure you keep a good grip on it as you sew through.
Leave some of the thread loose at one end. There is no need to knot it or draw the needle through the material more than one.
0 Comments