"Fiskars Unzipped" Kanzashi (Japanese Fabric flowers)
Added Feb 16, 2011
by blueshoegal
Milton Keynes, U...

Intro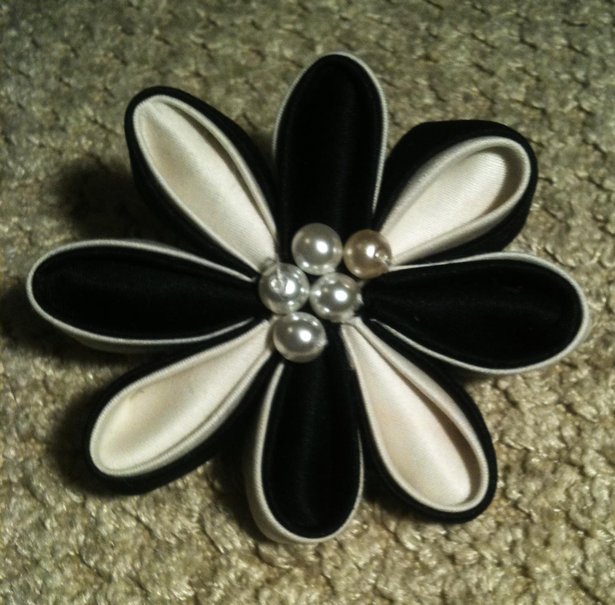 Admired for centuries, Kanzashi originated in Japan - worn by Maiko (Geisha in training). The Maiko would wear specific Kanzashi dependent on the season or event - for example, they certainly would have worn cherry blossoms during the Cherry Blossom Festival.
Geisha themselves wore them much less often, if at all.
In this tutorial I will show you how to make one of the basic shapes, and how this can be expanded to suit your whims.
Apologies for some of the rubbish images. My camera is broken, but I badly need some new scissors! :)
Technique Materials
Thread, material (cotton, silk, felt, leather etc) - I used silks and polyester - Thin fabrics work best with smaller petals, glue, crocodile clip/brooch back/safety pin/key ring and chain, faux pearl beads/buttons, starch, ruler, tailor's chalk pencil, glue (and glue gun is needed), iron (mini iron if you have one), scissors
0 Comments