Finishing the top of a zip: "Fiskars Unzipped"
Added Feb 24, 2011
by freakusbzzz
Canberra, Australia

Step 6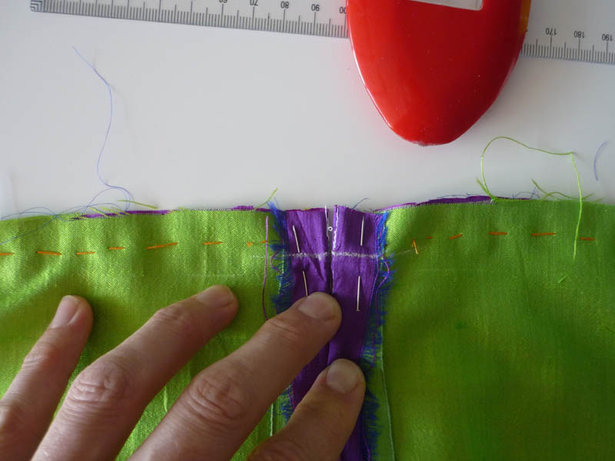 Undo your zipper.
Place the top edges of your fabric even with each other.
Feel with your finger where the end "nub" of the zipper is and mark with ruler and chalk across both sides so your stitching line matches up.
The line is about 1 - 2mm above the nub.
0 Comments