Finishing the top of a zip: "Fiskars Unzipped"
Added Feb 24, 2011
by freakusbzzz
Canberra, Australia

Intro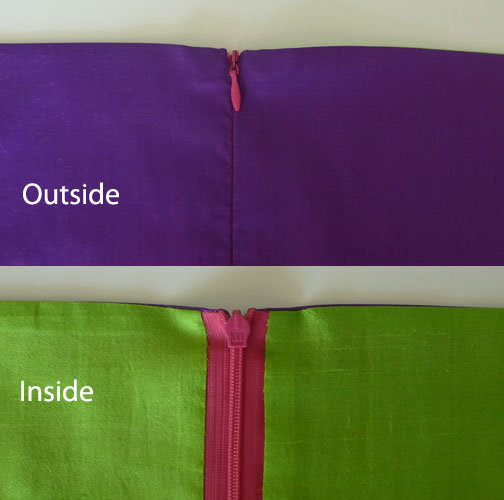 There are so many tutorials on how to put a zip in but hardly any on finishing the top of a zip.
I struggled for years trying to make my zip perfect at the top and couldn't work out how to make it look shop finished. I finally worked out a way in my sleep.
Purple fabric is the outside.
Green fabric is the lining.
Technique Materials
Any.
I used silk and an invisible zip.
0 Comments