Easy way to trace Burda magazine patterns and add seam allow...
Added Jun 7, 2013
by debycoles
George Town, Cay...

Step 7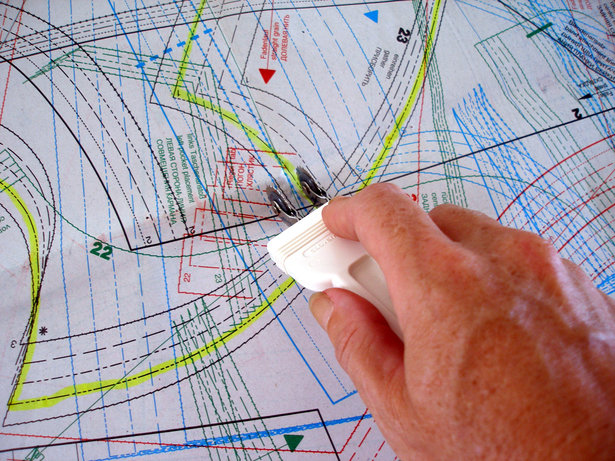 OK we are ready to trace. Just double check that all of your sandwich is lining up so that the pattern will fit on your medical paper. Then use the tracing wheel to mark along the pattern lines. One wheel will exactly follow the line of the pattern and the other will run along the outside of the pattern to create your chosen seam allowance. Both lines will transfer to the white paper underneath so you get the full size and the stitching line on your new pattern piece.
Remember NOT to add a seam allowance to lines that are cut on the fold!
Also use the tracing wheel on the single setting to mark any pattern markings such as darts or notches. You can use the end of a knitting needle or something similar if there are other markings such as circles.
(You can visit So Sew Easy for the full tutorial including additional photos and links. http://so-sew-easy.com/tracing-burda-patterns/)