Easy way to trace Burda magazine patterns and add seam allow...
Added Jun 7, 2013
by debycoles
George Town, Cay...

Intro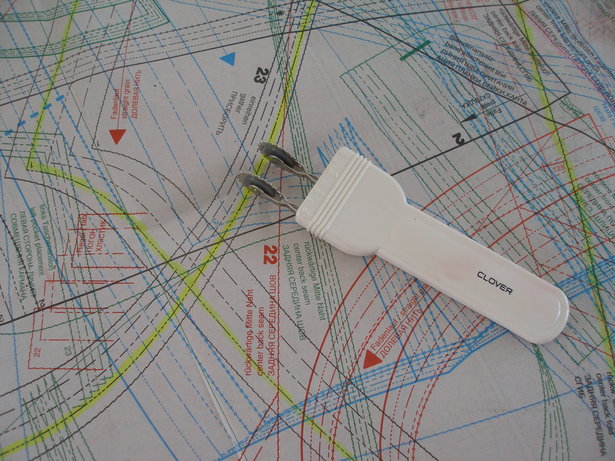 A full step by step photo tutorial for how to quickly trace the patterns from your Burda Style magazine and add seam allowances all in one easy step.
Then go on to check the fit with the pattern pieces you have made, which can be pinned or even basted.
Suddenly all those patterns you wanted to try but didn't feel like tracing out - can be done in a flash without damaging or cutting the multi-pattern sheets.
Technique Materials
Massage table paper or medical paper on a roll
Double tracing wheel
Transfer paper