Easy slit pant hem
Added Mar 22, 2015
by DanaRose84
Toronto, Canada

Step 5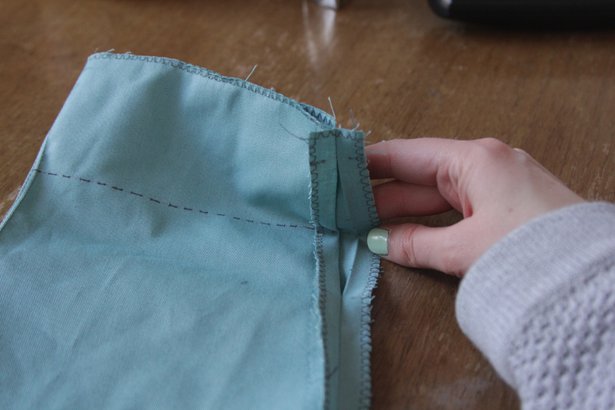 Ok. This part is a little tricky to describe but it makes sense once you're actually doing it, I promise!
With the pant leg inside out, take just the seam allowance of either the front or back pattern piece (it doesn't matter which) and fold it at the hemline, bring the guide marks together. Make sure that the opposite piece doesn't get in the way.
Align the crease that you ironed in before you removed the basting.
Basically, you're aligning the seamline from below the hemline with the seamline above the hemline.
0 Comments