'Dutch knitting' or Shepherd's crochet
Added Apr 25, 2010
by flosiepoos
Oxfordshire, Uni...

Step 14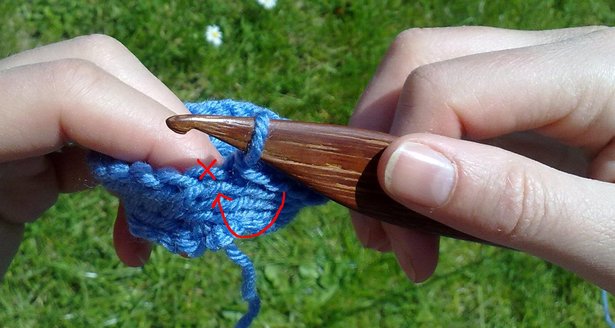 Now comes a change of stitch.
When you have gone round a few times, you will switch to another loop to produce a different stitch.
I always like to do this when I am back at the beginning for a neat look. See the end dangling there?
Instead of inserting the pen into the top loop, take the one below, and apply steps 7 and 8.
This is the loop I mean: