'Dutch knitting' or Shepherd's crochet
Added Apr 25, 2010
by flosiepoos
Oxfordshire, Uni...

Step 1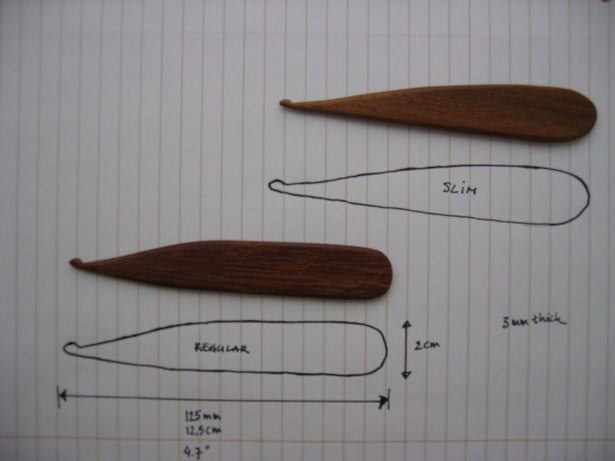 First, you will need to make your own pen (needle, hook...). For this you will need some good quality wood, a fretsaw, some sandpaper and a file - a diamond nail file does very well!
My pens are made of different types of wood, including mahogany and walnut. Choose a wood that is strong but not too hard to work with and will become very smooth. The pen is ready to be used when it is comfortable in your hand and doesn't snag when knitting. It will become smoother the more you use it.
Use the nail file to adjust the hook at the tip to your preference.
The template has two variations of the pen: regular and a slim version. The slim version is very good for fine wools, silks etc and produces a fine knit.