'Dutch knitting' or Shepherd's crochet
Added Apr 25, 2010
by flosiepoos
Oxfordshire, Uni...

Intro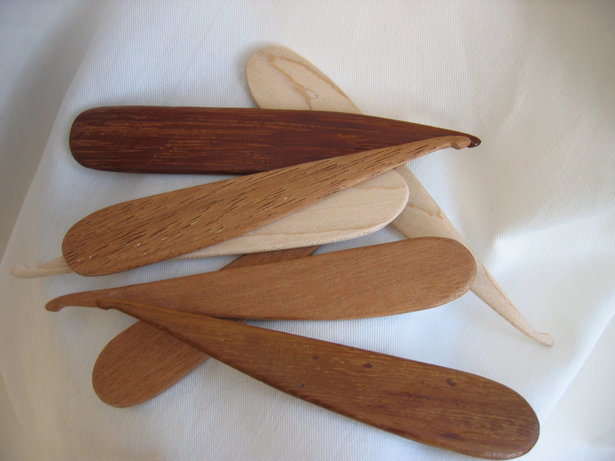 This is a technique which I learned from my mother who refers to it as 'knitting'. The technique does not actually use normal knitting needles, not does it use a conventional crochet hook, but a differently shaped, wooden one she calls a 'pen'.
I've written this tutorial on request of many avid knitters and crocheters on BurdaStyle and elsewhere who want to learn this variation. A lively debate on the technique and its origins can be found on www.ravelry.com (search for 'Dutch Knitting Pen') where it was established that the technique is probably neither Dutch nor knitting.
In honour of my mum I am going to be following our family tradition and continue to call this knitting in this tutorial. If you are a purist, look away now! For those less fussed about terminology, enjoy this tutorial, and do send me (links to) pictures of your projects if you take this up - my mum will be absolutely delighted!
Technique Materials
Piece of wood, 3mm thick, measuring approx 15cm by 4 to make the pen
fretsaw
fine sand paper
nail file
yarn
0 Comments