DIY Dress Form
Added Jan 21, 2013
by SewNotWork
Northern Colorad...

Intro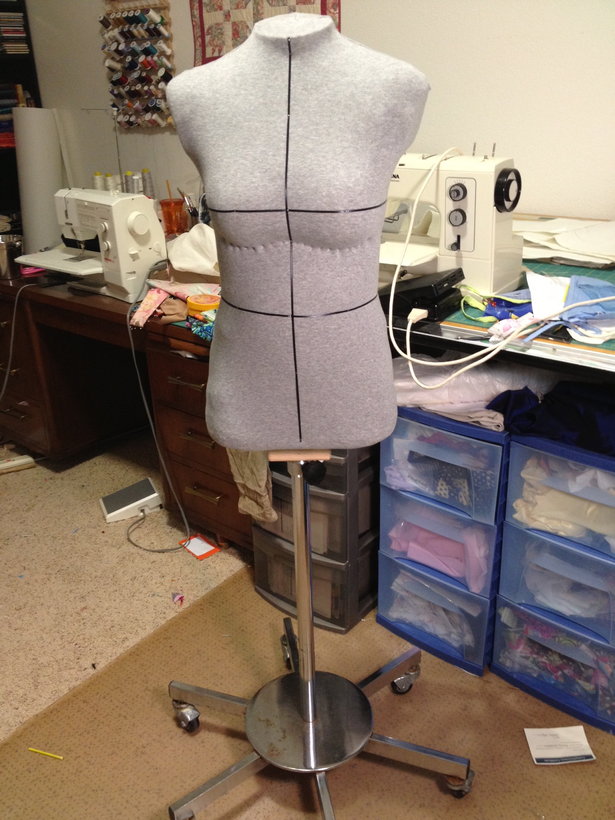 This is a pictorial of how to make a dress form out of polyurethane foam based on www.mytwindressforms.com
Please refer to their instruction booklet for more specific details.
If you have any questions, feel free to comment below. I also have more pictures and specific links on my blog www.sewnotwork.wordpress.com for some of the materials that I used. Brickintheyard.com has a cool http://www.youtube.com/watch?v=JybFk2TfJ5k which is similar but uses flexible foam and more layers of plaster.
Technique Materials
Dry Cleaner Bag
Masking Tape
Plaster Casting Material: Johnson and Johnson Specialist Plaster Casting Bandages
Bandage Scissors
Johnson Paste Wax
Pol-Ease 2300
Upholstery Needle and Thread
Rigid Expanding Polyurethane Foam
Wood Files
Hand Saw
Plastic Wrap
Rib Knit
Plywood
Stand (IV Pole)