Detachable Collar
Added Dec 26, 2012
By burdastyle
New York, New Yo...

Step 5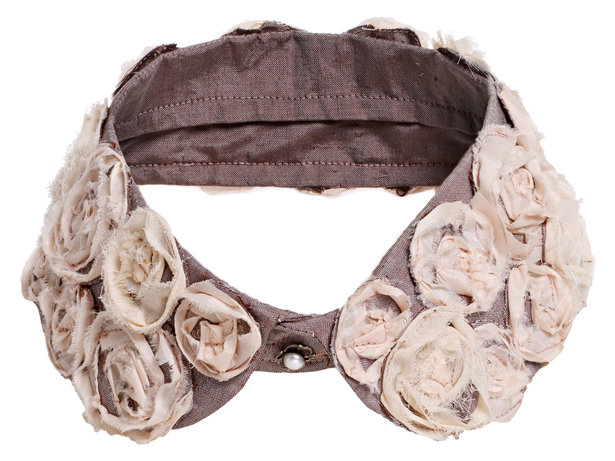 Materials:
A piece of silk taffeta, approx. 25 x 70 cm (10 x 28 ins). For roses, a piece of lining taffeta, approx. 30 x 40 cm (12 x 16 ins). Fus­ible interfacing. 1 button. Sewing thread.
Instructions:
Sew collar, see step four (collar with black lace).
For the roses, from silk taffeta cut approx. 8 circles, with Ø 2 cm (3/4 in) and approx. 17 circles with Ø 1.5 cm (5/8 in). Tear lining taffeta in strips, 1 cm (3/8 in) wide and 40 cm (16 ins) long. Sew ­lining strips to taffeta circles, in spirals, from outside to inside. Place roses on collar (not on attached band) and sew in place by hand.
0 Comments