Design & Draft Your Own Jackets - Fiskars Unzipped
Added Mar 3, 2011
by liliashp
Millburn, New Je...

Step 4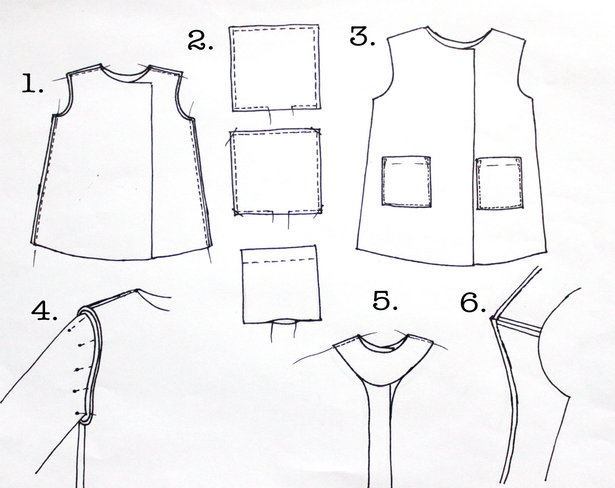 1. With right sides facing, sew together the side seams and shoulder seams of the shell and then the lining, making sure to reinforce accordingly with backstitching at each end. I like to reinforce all seams with the zig zag stitch, especially near the armpits.
2. Put together self lined pockets. a.With right sides facing, sew together the pocket exterior to the pocket lining with 1/4 inch seam, leaving a small opening at the bottom. b. Snip the corners, and turn the pocket out. c. Top stitch across the top edge of the pocket.
3. Place and sew on your pockets. On the right side of the shell place your pockets so that they line up properly, and then sew them on, making sure to reinforce the top edges.
4. Assemble the sleeves. If you would like to add the faux cuffs, see the figure labeled "Optional cuff" at the bottom of this post. Otherwise, prepare your sleeves and then pin and sew them onto the body of the shell and lining. Once the sleeves are ready, you can insert the lining into the shell of the jacket. Try to evenly distribute the fabric, making sure there are no lumps, and then pin at the shoulders and lapel.
5. Assemble your facings. Sew together the front facings to the back facing at the shoulders.
6. Press 1/4" of the facing over along its edge.
0 Comments