Design & Draft Your Own Jackets - Fiskars Unzipped
Added Mar 3, 2011
by liliashp
Millburn, New Je...

Step 2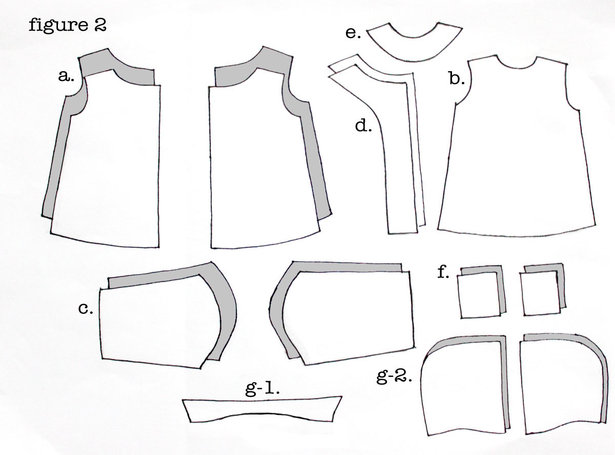 Once you have made templates for the front, back, and sleeves, you will need to cut out these pieces:
a. 2 front of jacket and 2 linings
b. 1 back of jacket and 1 lining
c. 2 sleeves and 2 linings
d. 2 facings, for each side
e. 1 back facing *
f. 2 pockets and 2 pocket linings *
g-1. 2 collar pieces *
g-2. 2 hood pieces and 2 hood linings
For instructions on the facing, pockets, collar, and other details, see next step.
0 Comments