Cut-out Shoulder DIY
Added Jun 25, 2012
By burdastyle
New York, New Yo...

Step 2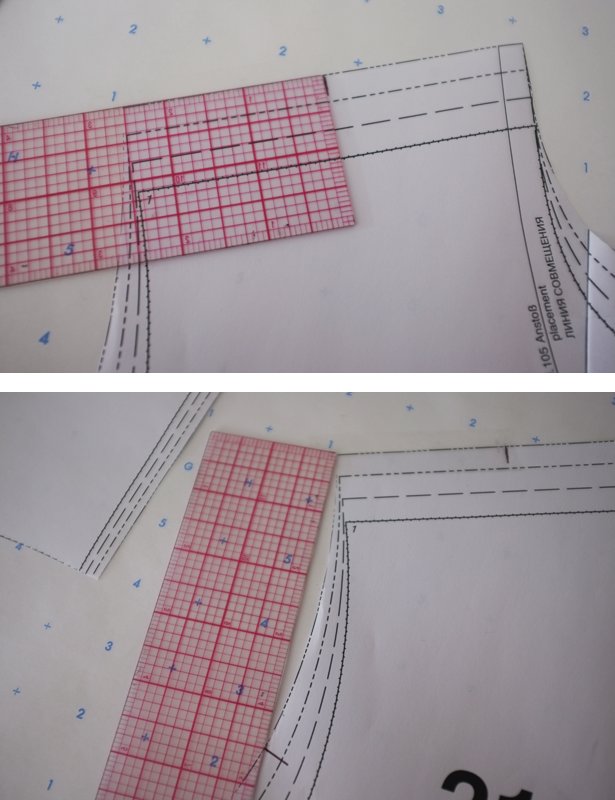 First you need to establish your size of top and separate the pattern pieces from the pattern sheet. You may either cut out the pattern pieces or trace them off following your size line. We decided to cut out our pieces and tape them to a large sheet of pattern paper.
Once your pattern pieces are ready, measure along the shoulder line of front 2 1/2", starting from outer shoulder point going towards neckline (refer to image one). Make a marking at this point.
Now, measure down from the shoulder point along armhole 4 1/2" (refer to image two) Make a marking at this point.
0 Comments