Create a Print-at-Home Pattern PDF
Added Aug 17, 2007
By burdastyle
New York, New Yo...

Intro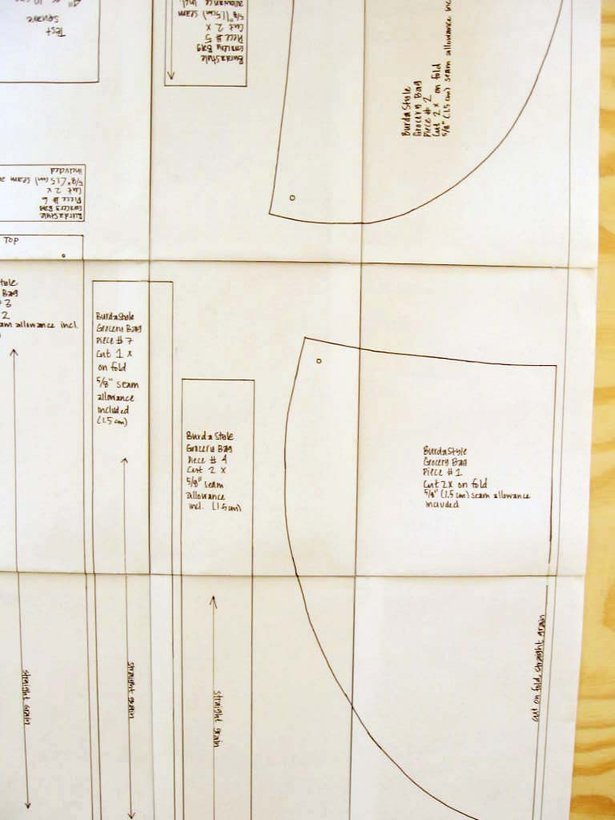 This How To has instructions on how to tile a self-made pattern and upload into a PDF that can be downloaded by other members.
Technique Materials
Adobe Photoshop, Adobe Acrobat Professional, a Scanner, Ruler, Tape, Pen
• I have done this using the above software. If you don't have it, try downloading the free thirty day trial available on the Adobe website, or a different program in your computer.
Sep 14, 2019, 04.28 PMby wigay

Sep 5, 2019, 09.21 PMby wigay

Sep 5, 2019, 07.03 PMby wigay

Sep 3, 2019, 01.26 PMby wigay

Sep 3, 2019, 11.23 AMby wigay

Sep 3, 2019, 08.17 AMby wigay

Aug 31, 2019, 08.21 PMby wigay

Aug 29, 2019, 02.59 PMby wigay

Aug 28, 2019, 05.47 PMby wigay

Aug 27, 2019, 06.56 PMby wigay

Aug 27, 2019, 04.47 PMby wigay

Aug 20, 2019, 07.56 PMby wigay

Aug 16, 2019, 10.08 AMby wigay

Aug 6, 2019, 07.52 PMby wigay

Aug 4, 2019, 06.52 PMby wigay

Aug 3, 2019, 09.04 PMby wigay