Constructing the Basic Trouser Block
Added Aug 9, 2009
by gedwoods
Quebec, Canada

Step 25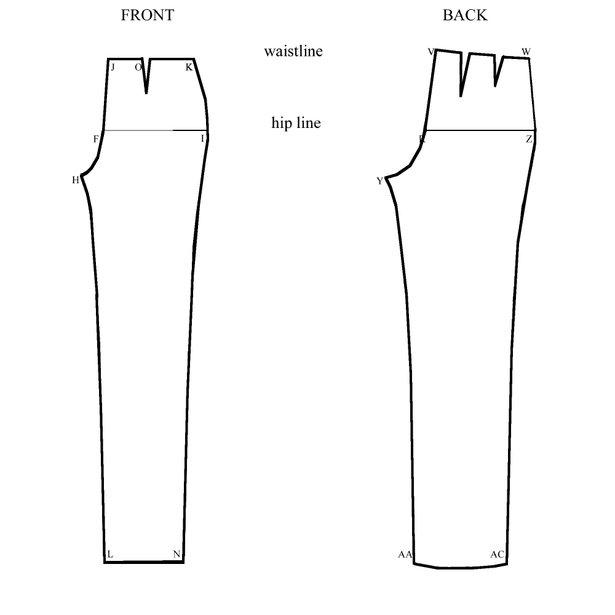 Draw over the outlines of both leg panels to finish up. I usually cut these out, as these are now in a format ready to be further manipulated to make variations on classic women's trousers.
Basic manipulations might include adding a waist band, adding trouser cuffs, shortening the legs or changing their shape, adding pockets, and so on.

Note that to make the pants up, you will need to add in seam allowances, and to cut two copies of each. The back and front panels are sewn together from H-L on the front, paired with Y to AA on the back, and from K to N on the front, paired with W to AC on the back. The front panels are then sewn to each other from J to H, and the back panels to each other from V to Y. A zipper of other fastening will usually be applied to the F to J seam.
Good luck and have fun!