Constructing the Basic Trouser Block
Added Aug 9, 2009
by gedwoods
Quebec, Canada

Intro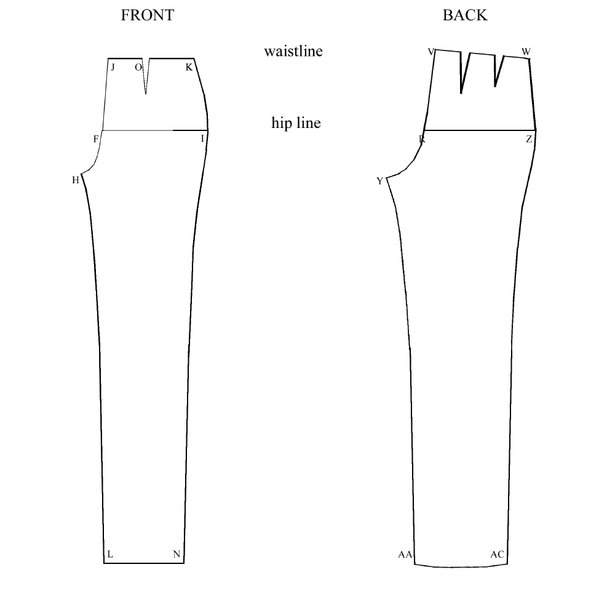 Trousers (or pants or slacks) require their own block, distinct from the basic blouse block (http://www.burdastyle.com/techniques/constructing-the-basic-bodice-block) and the dress block (http://www.burdastyle.com/techniques/drafting-a-princess-line-dress-pattern-from-the-basic-bodice-block), presented earlier, Here I present detailed, step-by-step instructions for preparing a custom-fitted trouser block for women. A man's trouser block is slightly different, although not dramatically so - it is possible to work with a women's trouser block and adjust it somewhat to get a fit to a man's body.
As in my earlier techniques, you will need a ruler about a meter long, a smaller ruler, a sharp pencil, and a French curve (or dinner plate!). A calculator is useful, in addition. You will also need a set of body measurements (waist, hips, waist-to-hip distance, waist-to-ground distance, body rise (distance from the waist to the chair when you are sitting down), and waist-to-knees distance. With the first four measurments, the others can be estimated.
This block construction method has been adapted from the following excellent reference :
Winifred Aldrich, Metric Pattern Cutting for Women's Wear, 5th ed., Blackwell Publishing: Oxford, 2008, 215 pp.
Technique Materials
paper or cardboard, ruler, pencil, calculator, French curve (or dinner plate), set of body measurements