Color Inserts
Added Jan 21, 2013
By burdastyle
New York, New Yo...

Intro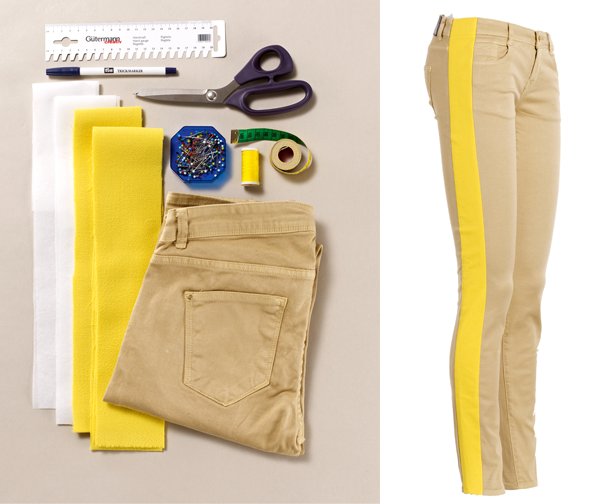 Neon pink, bright green, sunshine yellow - jazzy fabric inserts on simple basics make for a really trendy look!
Technique Materials
Trousers. Piece of fabric, 6 cm (2 1/2 ins) longer than trousers, width = 2x the calculated strip width plus 6 cm (21/2 ins). For lightweight fabrics, interfacing (heavier fabric need not be interfaced). ­Vanishing marker. Sewing thread.
Tip: To determine the width of each insert strip, measure the circumfer­ence of the trousers at waist level, subtract this from your hip measurement, and divide by 2.