Collar Necklace DIY
Added Jun 13, 2012
By burdastyle
New York, New Yo...

Step 1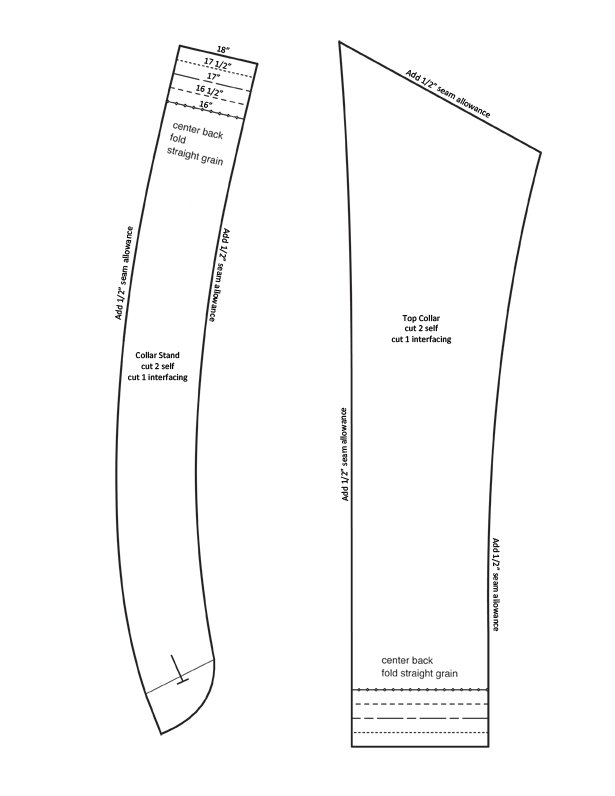 First you need to print out your collar pattern. Simply save the image above to your desktop ( right click image and save as...). Open the pattern file and print, make sure not to do any scaling or fitting of the image.
Now you need to measure your neck circumference (you may need someone to help you with this). Add 3" to your neck circumference. Use this measurement to determine what collar size you want to make. Collar measurements are indicated on the pattern size lines.
For example, neck circumference is 13" + 3" is 16", so the smallest collar size would fit the best. You may even want to just cut out the collar stand in muslin and place it around your neck to determine size.