Cloning knitwear I: Copying a pair of ready-to-wear (men's) ...
Added Feb 7, 2012
Melbourne, Austr...

Step 10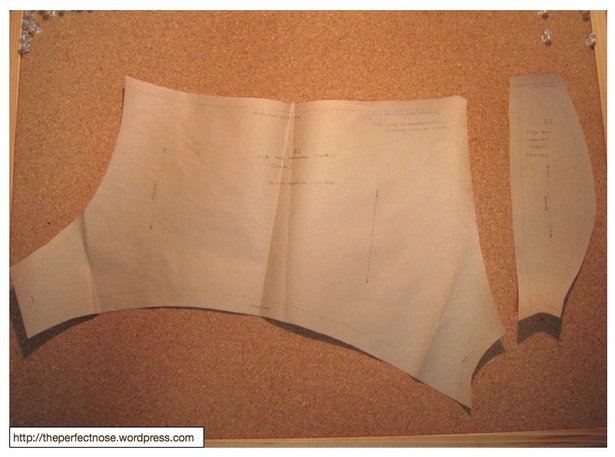 Repeat the pin-marking for any other pieces that remain. Repeat the grainline marking process as well.
Transfer the pattern with seam and hem allowances to a new piece of paper. I use a Clover adjustable double tracing wheel (with bumpy edges not sharp ones) and black Carbon paper. Don't forget to transfer the grainline onto your final pattern pieces.
NB: When sewing up the actual boy-shorts remember to use fabric with the SAME amount of stretch as that of the original.
And you're done!
0 Comments