Cloning knitwear I: Copying a pair of ready-to-wear (men's) ...
Added Feb 7, 2012
Melbourne, Austr...

Intro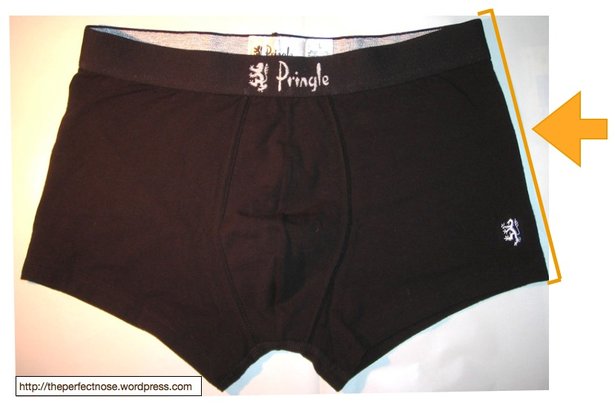 This technique will allow you to reproduce your favourite underwear. I've used a pair of men's hipster trunks (boy-shorts) with a two piece pattern: the (front+back) leg and and front inset. The same technique can be used for all sorts of knitwear garments (including multi-piece pattern men's underwear with a front gusset/ button front. I will try to post tutorials here for different knitwear garments on a weekly basis. The entire tutorial is also on my website and can be downloaded as a printable pdf (http://theperfectnose.wordpress.com/2012/02/06/a-tutorial-for-cloning-ready-to-wear-boy-shorts/).
Any suggestions for improvement are most welcome!
Technique Materials
I would recommend starting (if possible) with a brand-new pair (the best you can afford- you're never going to pay for one of these again) of boy-shorts which have never suffered the seam-distorting effects of a spin-cycle.
A cork-board or thick piece of cardboard.
Push pins.
Large format paper.
Fine (fabric) pins.
Ruler
Pencil
French curve (you could use a dinner-plate in a pinch but curves are so inexpensive now that getting one is a worthy investment).
0 Comments