Button Cuffs with Lace 'Fiskars Unzipped'
Added Feb 17, 2011
by dejanu
Tofino, Canada

Step 1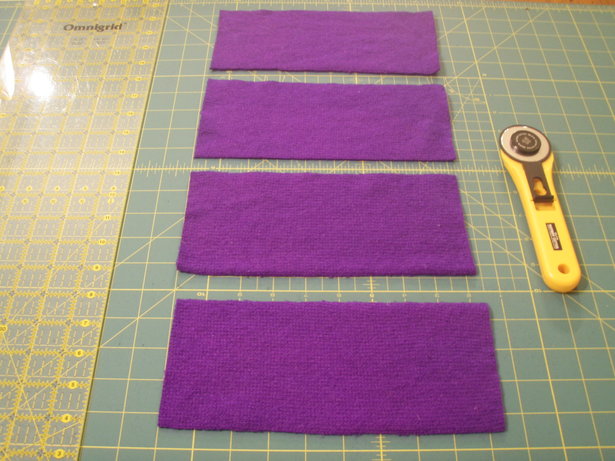 Using the long straight edge of your sweater sleeve, cut one long rectangle on the fold 4"wide by 18" long.
You can vary the length if you wish but you will end up with shorter cuffs. You can also adjust the width and make it wider or narrower to fit the individual.
Next, cut that long rectangle into two 9"long rectangles and then again into 4 equal halves. Lightly iron nice and flat.
0 Comments