Branding Made Easy
Added Jun 15, 2010
by ashchaser
Nashville, Tenne...

Step 4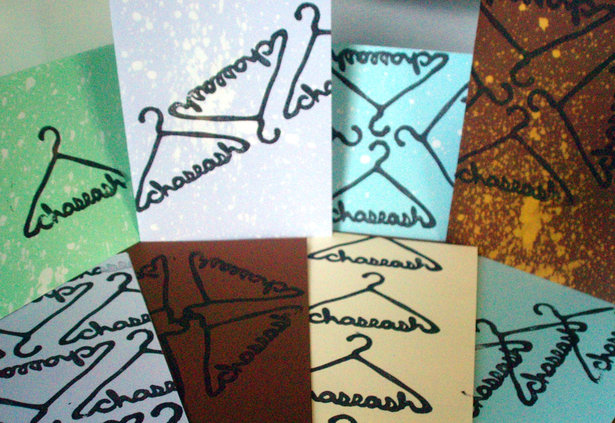 For every customer I have on Etsy, I make sure to write a thank you card, as well as give a little care info for the future. With my stamp and a $1 pack of plain cards I am able to spice up my messages without spending much on personalized stationary.
OOoh and I almost forgot, I accidentally got some "fantastik" on one of the cards, giving it a beautifully bleached look (to me atleast)....and so I did it to a few more!
Don't be afraid to experiment people, I know you all are ridiculously creative and can give it your own twist, so go for it!