Branding Made Easy
Added Jun 15, 2010
by ashchaser
Nashville, Tenne...

Intro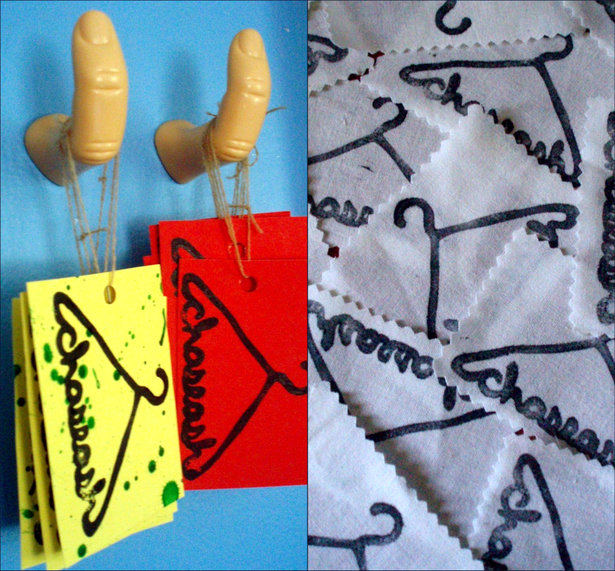 When selling on Etsy, at a boutique, consignment, etc, you need some type of name to associate with your creations and style in order to help people remember you best (as if you didn't already know).
I have always been and extremely shy person, so for myself I came up with the name Chaseash last year; just a combination of my middle and first names which has really helped me develop characteristics unique to my own label (like a pen name). As I sewed through the year I was able to spread the word about my Etsy through friends, family, and classmates whenever possible.
Eventually I realized that I needed to start branding my own items, and had a nice lady on Etsy hand carve a stamp just for that very reason. It was well worth the money, and so far has already paid off so well!
I strongly recommend doing this type of thing, whether it be a linocut, woodblock, rubber stamp, or whatever you can use to place your trademark on: items, cards, tags, boxes, etc. This is my little branding technique to help you get those branding juices flowing!
Brownpigeon's stamp shop can be found on Etsy at:
http://www.etsy.com/shop/brownpigeon
Technique Materials
Stamp, solvent ink, india ink, scissors, pinking shears, muslin, twine or embroidery thread, safety pins, hole punch, cardstock
Related Terms
0 Comments