basic pillow cover
Added Aug 9, 2011
by keren
Tel Aviv, Israel

Step 2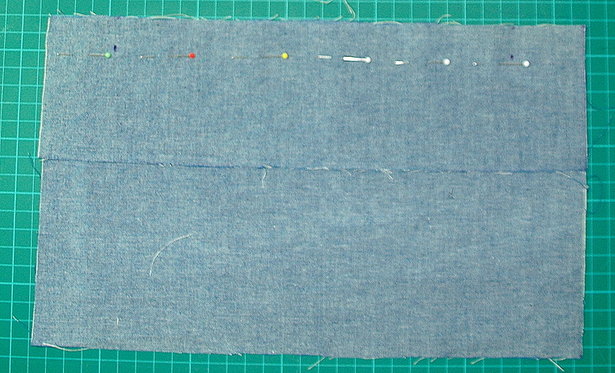 Install the zipper between the top back piece and bottom back piece (centered zipper application method). We will leave about 7 cm (2-3/4 in) of a closed seam between the zipper opening and each fabric edge.
Here's how to do it:
Place the top back piece on top of the bottom back piece, right sides together, matching top edges (the long edges - 52 cm / 20-1/4 inch). Pin 2 cm (3/4 inch) away from the edge - this is the seam line for installing the zipper. Along this seam line, make a small mark 7 cm (2-3/4 inch) away from the start of the seam, and another one 7 cm (2-3/4 inch) away from the end of the seam. The segment between these two marks will be the zipper opening.
0 Comments