basic pillow cover
Added Aug 9, 2011
by keren
Tel Aviv, Israel

Step 1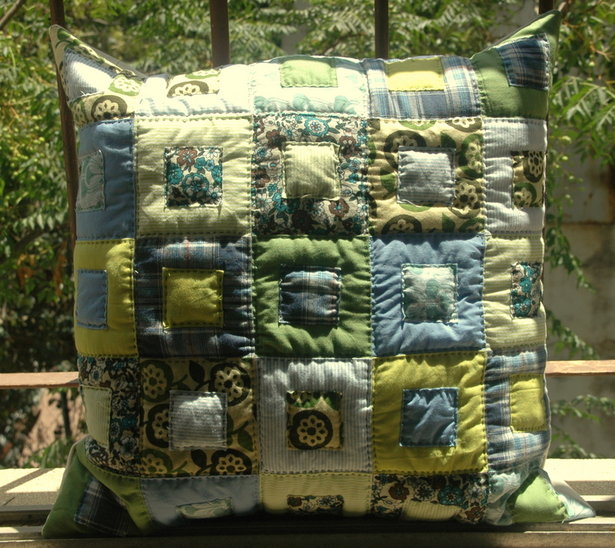 In this tutorial we will be creating a 50 cm x 50 cm (19.5 in x 19.5 in) pillow cover.
We will place the zipper 7 cm (2-3/4 in) below the seam line on the back piece.
This pillow cover has a zipper installed in the back piece rather than along one of the edges. This method has several advantages:
The zipper doesn't show at all from the "pretty front side".
The zipper head doesn't poke the person resting on the pillow.
Inserting embellishments along the edges, such as ruffles, piping, or bias binding, is much easier this way.
Seam allowances (included):
2 cm (3/4 in) where the zipper is installed; 1 cm (3/8 in) for all other edges.
Cut the following pieces of the fabric for the back of the pillow:
Top Back Piece: 10 cm x 52 cm (3-7/8 in x 20-1/4 in)
Bottom Back Piece: 46 cm x 52 cm (17.5 in x 20-1/4 in)
Cut the following piece of the fabric for the front of the pillow:
Front Piece: 52 cm x 52 cm (20-1/4 in x 20-1/4 in)
0 Comments