Balanced dart
Added Nov 30, 2011
Nicosia, Cyprus

Intro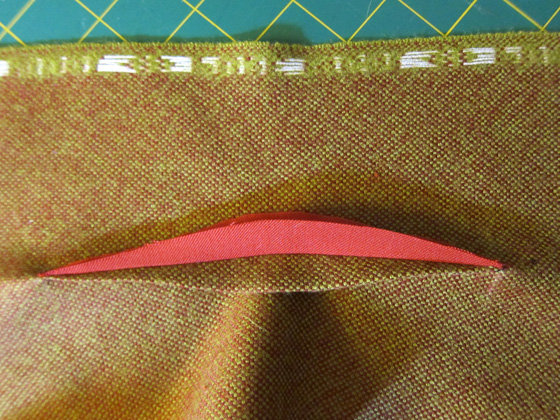 A balanced dart helps distribute fabric evenly on both sides of the dart stitching line making the dart less conspicuous. This is a great technique for many medium- to heavyweight fabrics, especially wool, and works great for many different types of darts.
The following sample is made on a green tweed swatch with a contrasting red wool, for demo purposes.
I would love to hear your feedback and comments!
Technique Materials
(1) your fashion fabric, or a swatch of wool or any other medium- to heavyweight fabric
(2) a bias strip of the same fabric, appr. three to four times wider than the dart, and long enough to cover it.
(3) scissors
(4) pins
(5) sewing machine
Related Terms