Adding a Vent to the Jenny Skirt Pattern
Added Aug 28, 2010
by sunnilj9
Cedar City, Utah...

Intro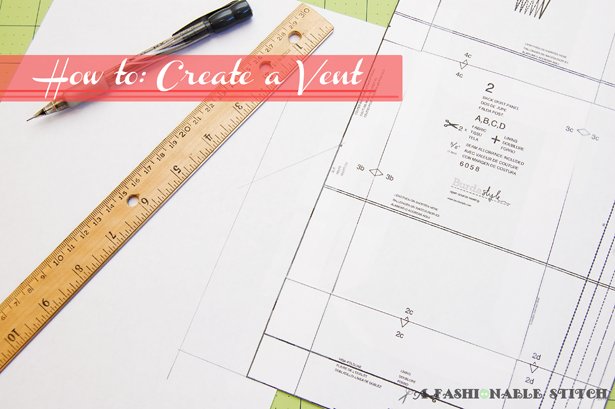 ***Hey friends! Please note that as of 4/6/2012, this tutorial has been refashioned. The instructions and photos have all been updated to produce a much more professional result. If this is your first time visiting this tutorial, read on, if this is your second or third time (or 4th or 5th) give a read through the material as some of it has changed a bit.***
One thing I found when making my Danger! Curves Ahead Pencil Skirt from the Jenny Pattern from Burda Style is that the back had a slit and not a vent or kick pleat. I have strong feelings about slits. Slits, for skirts, belong in the front along one leg, if they belong anywhere at all. That's my opinion and I'm sticking to it. I really feel that adding a vent or even a kick pleat (kick pleats are closed back vents) add real value and durability to a garment. Slits are much more likely to tear or distort over time from wear.
You might also be surprised that though this little tutorial brings your skirt up a notch, its very easy to do. Weird huh? Usually things that look better on garments are much harder to do. I mean don't you find it a relief to know that this is easy peasy? Come now, let's cheer! OK enough silliness, down to brass tacks.
This is a tutorial for a pencil skirt that has a slit that you want to convert to a vent ( back, front or side vent – it can go anywhere you know). I used the Jenny Skirt, but this tutorial will work for any skirt or dress pattern that has a slit.
Technique Materials
* your skirt pattern
* straight edge ruler
* pencil
* paper
* tape
0 Comments