Adding a lining and bra cups to the Pneuma Tank (Papercut Pa...
Added Nov 10, 2015
Vancouver, Canada

Step 12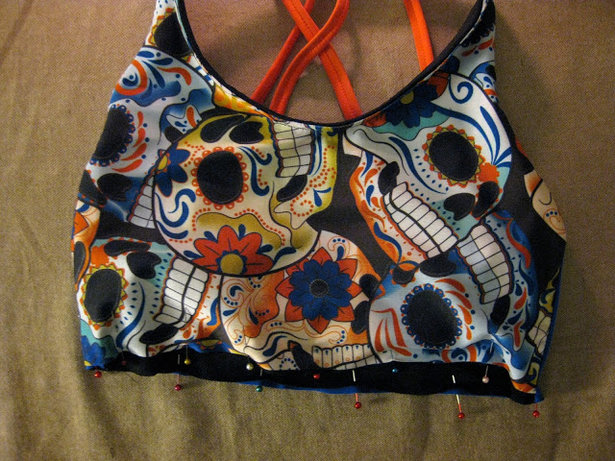 Finally, baste all layers together at the bottom and attach the bottom elastic as per the pattern instructions, treating all layers as one.
I tried to figure out a way to have the bottom elastic also hidden between the outer layer and the lining but I couldn't figure it out...It probably would have required some hand stitching somewhere (keeping one of the lining side seam open and hand-sewing it at the very end), but since the main fabric gets turned to the inside, the elastic still gets encased in fabric so it's not that big of a deal.
I didn't finish the edge of the bottom as the final topstitching of the elastic kind of did the job for me. for a neater finish, you could legnthen the main fabric by 1cm and have that extra length folded over so there's no raw edge showing...
0 Comments