Adding a lining and bra cups to the Pneuma Tank (Papercut Pa...
Added Nov 10, 2015
Vancouver, Canada

Step 1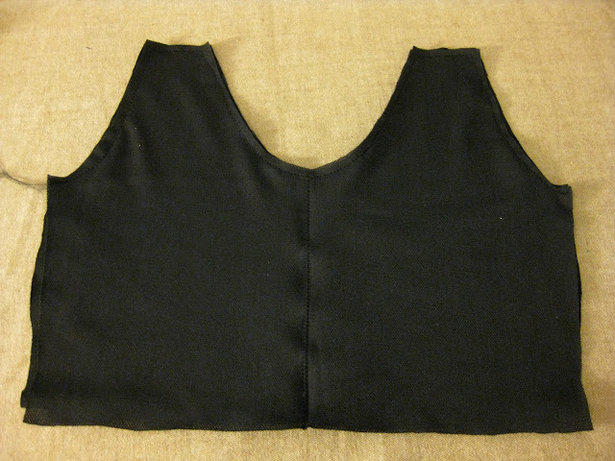 First, I looked at RTW bra of mine to see how the cups where built in. Turns out they're where sandwiched between the lining and another mid-layer of mesh between the lining and the outer layer. This was so that the mesh and lining can be sewn together, creating two separate "pockets" for the cups to stay in.
So first, I cut three layers of the front: outer layer in main fabric, mid layer in mesh mesh and lining in moisture-wicking polyester fabric, and two layers of the back (main fabric and polyesther lining).
Baste the lining and the mesh together along the top, and stitch a line right down the middle. This will prevent the cups from moving around and will keep them each on one side.
0 Comments