Adding a lining and bra cups to the Pneuma Tank (Papercut Pa...
Added Nov 10, 2015
Vancouver, Canada

Intro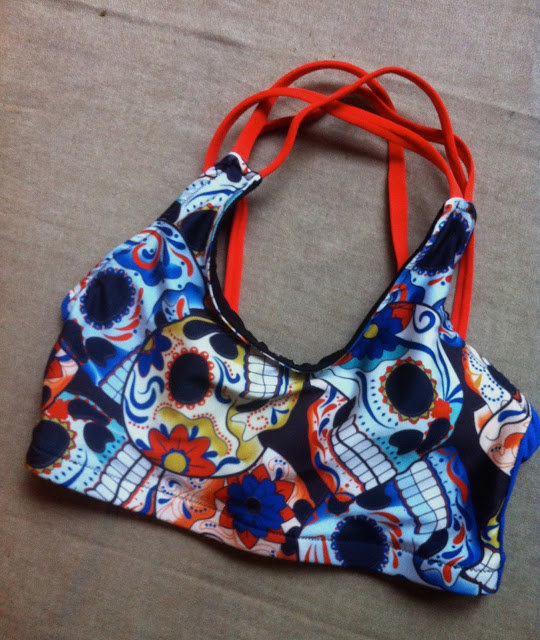 I made Papercut patterns' Pneuma tank (bra version) as part of my outfit for my first trail race in October.
I really liked the strap design and the options between bra and loose tank, but I also wanted to add cups, you know, just to pretend that I had some kind of curves under my shirt...
Anyways, it wasn't that complicated, the tricky part was figuring out how to attach the lining to enclose all the seams. I'm going to try my best here to describe what I did step by step. Apologies for the dark-ish photos, I was sewing all of it at night, hopefully they do make sense.
Technique Materials
Spandex fabric, mesh fabric, polyester moisture-wicking fabric, bra cups