A-line Dress Pattern
Added Aug 26, 2013
by Chubina
G, Florida, Unit...

Intro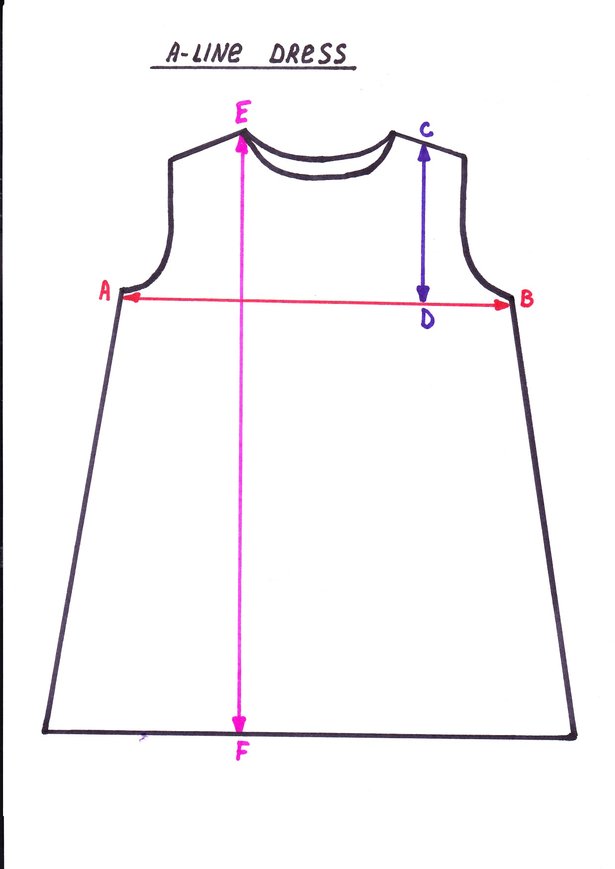 Learn how to create a pattern for A-line dress for a little girl.
Technique Materials
Do the bust measurement (BM): wrap tape measurement under armpits around fullest part of the chest.
AB= BM÷2+2½"
CD= BM÷8+2¾"
EF= the length of the dress from the shoulders to the bottom
The shoulders width is up to you.
Draw the neckline (make sure that the front neckline is lower than the back one)
Do the bottom part of the dress in any shape you want.
0 Comments