4 Easy ruffles
Added Jan 28, 2008
by jj1
Livingston, New ...

Step 1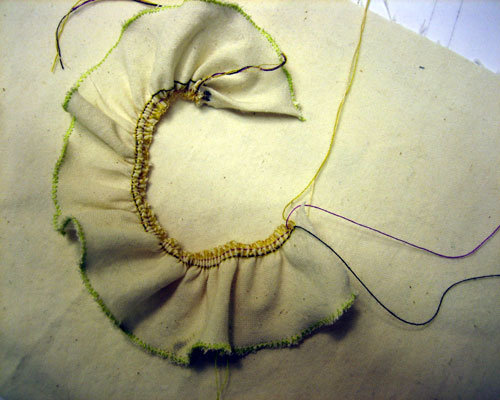 1. Cut bias fabric about 1&1/4" wide, use 2 needles serger, serge one edge and zigzag ohter edge.
2. Tie serger threads on one end, on other end pull 2 threads that came from 2 needles. They are on horizonal lines.
On the photo, they are black and purple.
Pull them so that they make ruffle.
0 Comments