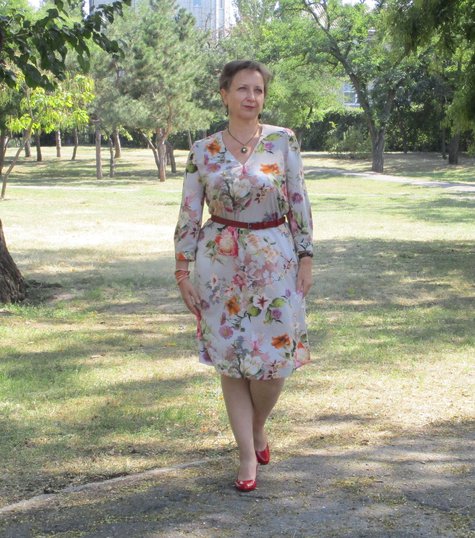 One of the pattern which are never supposed to be sewed but then suddenly they turned out to be ideal for a beautiful fabric and you understand that you could find nothing better to represent both the pattern and the fabric :-) It is exactly the case with this dress, I could never suggest I would make it but after all enjoy the outcome I've got! Maybe right because I was not very serious about sewing this pattern ;-)
I chose the model because of minimum seams and simplified it even more not to break the fabric's print pattern.
I surely recommend to make it but of well draping soft fabrics only.
My notes about the sewing are here .