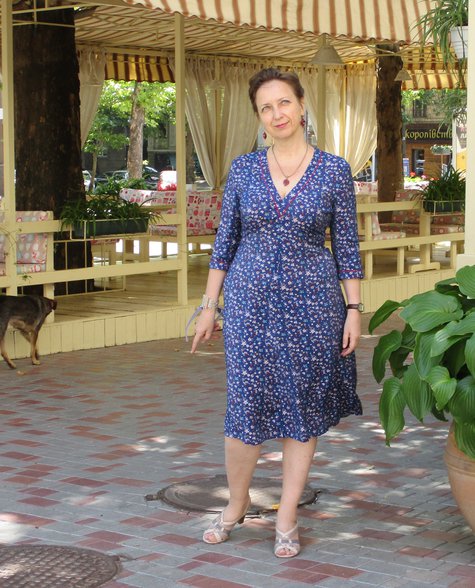 I like to tell about the things doomed to sew from the first sight and even more I like it when from buying the issue and making the pattern not too much time passes:-) For example, this dress became my favourite from the first sight, I only wanted to make wearable for warm time of year. Thus my idea was to shorten the sleeves, instead of the I decorated the neck hole with some kind of piping. I also made a seam in the front to provide even flare of the skirt. The zipper was sewed into the side seam but I can put the dress on without it at at all.
The dress is very comfortable, light, very feminine… I am ready to wear it all the time :-)
My tips for the sewing are here
The jewellery was made by myself, too.