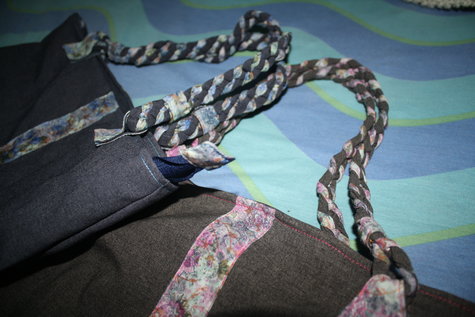 So my older sister and my close friend's (who I treat as a sister too) birthdays are coming up and what better gift to give than something you made yourself right? So I decided to make them bags
My fabric was too soft and fluid so I used starch to stiffen it a bit. For the handles I braided 4 strips of fabric, 2 strips of the outer fabric and 2 strips of the lining.
I really liked the outcome, my older sister liked it and I hope my friend likes it too!