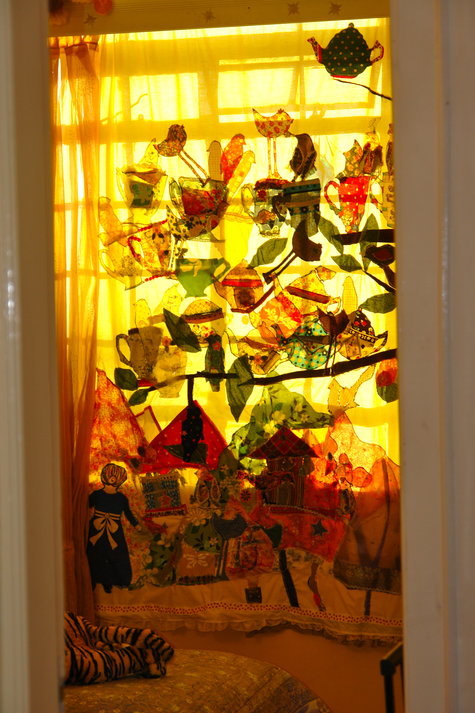 Upcycling vintage finds to create a magical crazy tea party for my son who is seven.
We live in apartments that face other apartments in his room anyway, and I so wanted him to have a curtain that stimulated his mind in the way nature does.
He named this mad bird tea party; "The Wonder Of The World." So I guess it must have worked. : )
It sort of grew and became just aliuve.
Almost all of the work is upcycled.