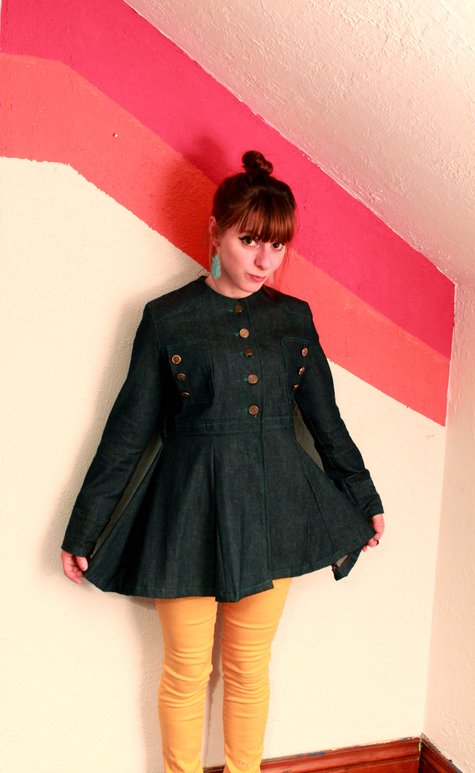 Sometimes, things take me far longer than I actually wanted them to. Case in point: This jacket.
I designed a 5-jacket collection in 2008 with the intent to sell them on Etsy. They were awesome. Needless to say, I bit off more than I could chew at that point and although I made all 5 jacket patterns, I only ended up making 3 (out of 5!).
They weren't hard to make or confusing, I guess I just got quite intimidated.
So in the closet this one sat for about 5 years. It was completed with the exception of buttonholes and buttons sewn. Why did it sit for so long? I have no idea. But there was a period of my life where I quit fashion design because I didn't think I was any good at all (no, seriously!).
I almost wanted to keep this one for myself, but she's looking for a new home! I'm posting her up on the Etsy store tonight or tomorrow. She's finally ready to see the world!
Looking back, they all should probably have lining with the exception of this baby who has regular jacket facings. I'm kind of in love with this denim one I deemed "New Militia". Obviously, it's a military-based style with a mod/retro spin.