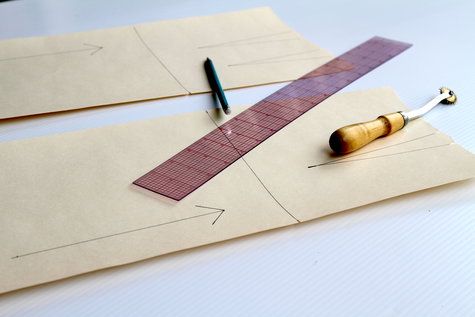 These Pattern Blocks are perfect for drafting your own Sewing Patterns and creating custom dresses, tops, jackets & skirts.
Handmade in Atlanta, GA by Rehnuma, Pattern Maker/Fashion Designer. After years of Pattern Making and Draping, she created sets of beautiful balanced pattern blocks for aspiring designers, fashion students and sewing enthusiasts. With little to no experience, you can create beginner → intermediate → advanced women's wear with dart manipulation and slash-spread method.
Please visit our website/blog for free tutorials on how to use these blocks to create your made-to-measure garments.
5 PIECE SET INCLUDES:
Front Bodice
Back Bodice
Sleeve
Front Skirt
Back Skirt
MEASUREMENTS:
Small (Women's Size 2-4): Bust 36 1/2", Waist 28", Hip 36 3/4"
Medium (Women's Size 6-8): Bust 39", Waist 29", Hip 38 1/2"
Large (Women's Size 10-12): Bust 41 1/2", Waist 31 1/4", Hip 41 1/4"