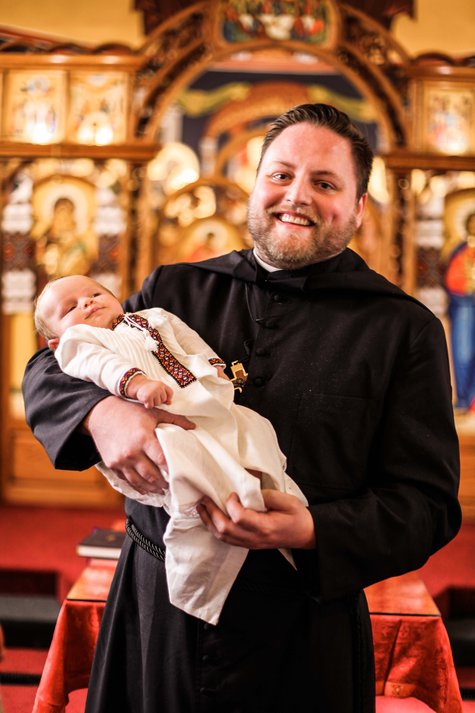 I created this hand embroidered Christening gown for my nephew. The pattern is self-drafted, but I tried to create something similar to the Baptismal gowns my grandmother made my brothers and cousin. (These gowns make the boys look like mini Eastern Rite/Orthodox priests.)
The fabric is white linen with light ivory lace inserts. I hand sewed the embroidery to the front and cuffs.
I've made a handful of these gowns in the past. Most of them were embroidered with silvers, blues, and yellows. I have to admit that this gown is my favorite one thus far. Not only is the pattern better than the previous gowns, but I really love the bold colors.
See more photos on my blog: http://www.marusyamarusya.com/dmitris-ukrainian-embroidered-christening-gown-with-lace-and-silk-lining/