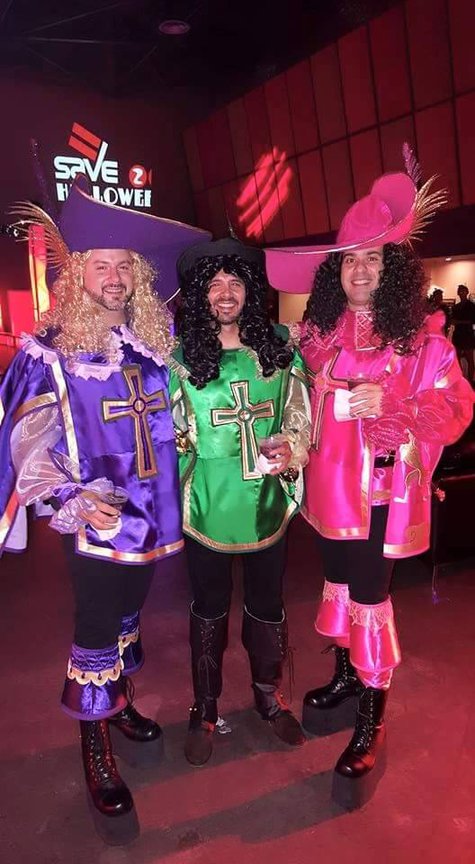 This is a motto traditionally associated with the titular heroes of the novel, "The Three Musketeers", written by Alexandre Dumas, first published in 1844.
I used this as an inspiration to make my musketeer costumes to attend the SAVE DADE 21 HALLOWEEN BALL that supports LGTC in Miami. I didn't want to use the regular colors that most people are used to seeing, so I went out of the box or the closet (lol) and picked Green, Purple and Pink. It was a sewing intense labor to complete in a month. I had to make the hats, shirts, tabards and shoe covers. I also had to design all of the golden appliques on the tabards and I mastered how to sew a bias tape. I used a lot of them to finish all the edges of the three costumes.
Ufff…I was sewing until the last minutes, but it was a rewarding experience. We were the show stoppers of the night.