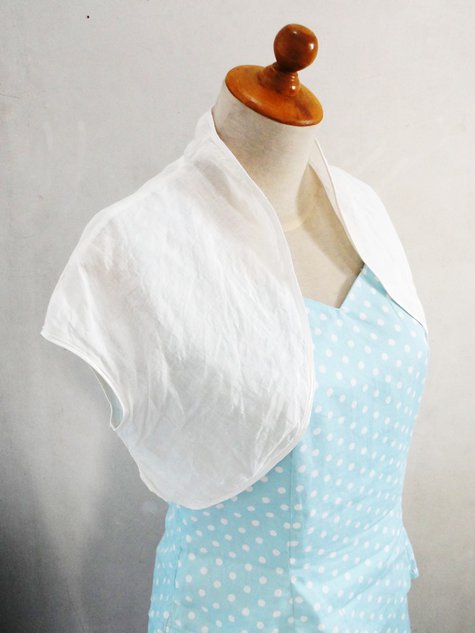 One of my 2014 Summer Project, when I want to wear my Baby Blue Polka Dot again, but catch myself feel a little bored with the usual two pieces dress. So, I think its better to add one or two fashion things for this summer.
This project consists of a Hat and a Bolero, that make the outfit looks more formal than casual.
For this bolero, I choose a short style, short on sleeve – the sleeveless sleeve, also short on its length, just a little below of my chest, with a stand collar style.