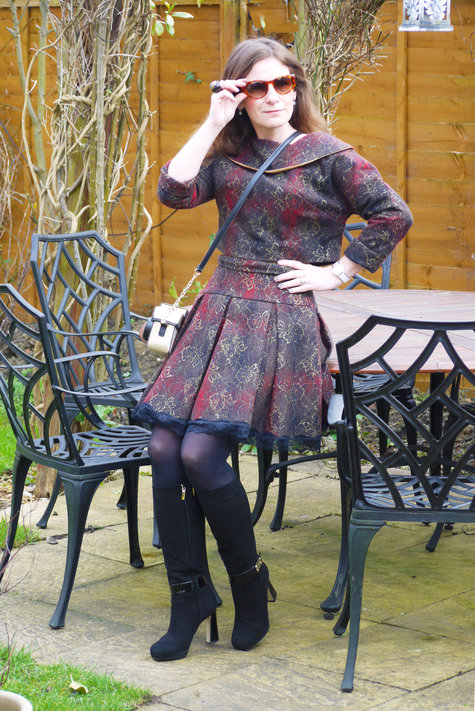 Inspired by 60s crop tops and double belt pleat skirts: my 3-piece outfit (top & skirt & corset) in black, gold and… Marsala
Top is based on vintage Vogue 9531 – circa early 60s. The only additions are: I have sewn the detachable cuffs on to sleeves and lined the collar with gold satin.
Skirt is based on McCall's vintage 5599 pattern printed in 1960 – I have reduced the pleat depth due to lack of fabric!! and shortened the length considerably.