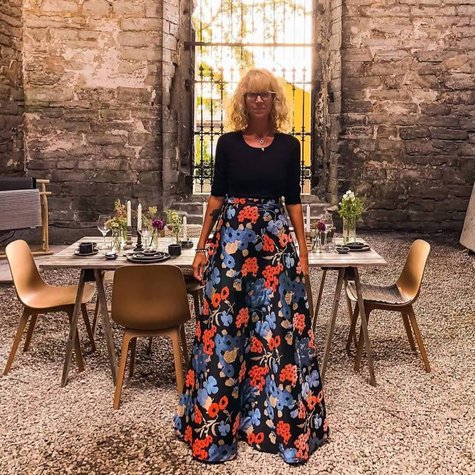 Made this skirt the night before I was going to go to a releaseparty for a webbsite that I am signed to and I wanted to go with style and get a WOW-effect from people…
witch I got!
Very tall in my high heels and with a simple black top in the best Carrie Bradshaw-style I certainly got noticed.
Got my picture taken by a fab photographer that really captured my mood:
Powerwomen in da house y´all!