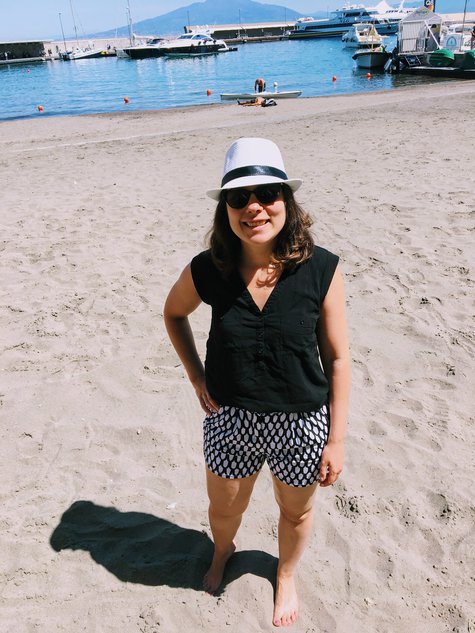 My fiance and I went to Italy for a pre-summer vacation and I needed a pair of shorts. I had a nice piece of black and white cotton jersey in my stash, and I picked #111A from 2016/02 issue.
This was the first time I needed to make a front fly zipper, it was an interesting challenge!
I cut size 36, needed to take in a little in the back of my waist. I may cut size 38 next time to have it more loose, but I like how this pair turned out for now.